Three years after its inception, GagaOOLala, the first LGBT-focused OTT platform in Asia, has become a well-known player in the industry. With 150,000+ members and 1,000+ titles from all over the world, the platform has expanded from its native Taiwan to all Southeast Asia, Hong Kong/Macau and, this year, is getting ready to launch in the next key player for the pink market: India and South Asia. The platform has found its audience in places where distribution channels for LGBTQ content are otherwise non-existent, aiming to not only be a streaming platform but also a social enterprise pushing for equality. In fact, GagaOOLala's CEO, Jay Lin, has been recently named one of the top innovators of the year in Newsweek's The Creative Class of 2019, a list that celebrates "innovators who have developed creative solutions to the problems that face our world."
One of the "creative solutions" GagaOOLala has come up with is to use film, stories, as a sort of activism in areas where the exposure to LGBTQ characters is minimal. The platform is building bridges between countries and communities with its original content: its first original feature, Tale of the Lost Boys (Joselito Altarejos, 2017), was a co-production between Taiwan and the Philippines, and its original docu-series Queer Asia (2017- ) has already shot seasons in Taiwan, Hong Kong, Philippines, Japan and Vietnam, with future seasons planned in Myanmar, South Korea, India and Thailand. This allows GagaOOLala to foment customer loyalty by localizing its content to the territories where it is present and, at the same time, to create a unique bond between the platform and an audience that has been lacking, for so long, characters to identify with.
2019 will be an exciting year for the platform: last February, the Taiwanese government drafted the first same-sex bill in Asia, that will expectedly become law in the month of May. This will open new doors for more exciting local and international collaborations. This year, GagaOOLala is also adding India and South Asia, one of the biggest markets in the world with a vibrant LGBTQ community, to its territories; a logical decision after the Indian Supreme Court's decision to finally depenalize same-sex relationships. Additionally, this March, GagaOOLala is launching its newest production platform: GOL STUDIOS.
If GagaOOLala was born to solve a gap in queer cinema distribution, GOL STUDIOS is here to support queer cinema production. Recently, many LGBTQ-focused films have entered the spotlight collecting multiple awards in film festivals around the world (The Favourite, Moonlight, Call Me by Your Name, Bohemian Rhapsody…), but the reality is that making a niche film is still a myriad, especially in Asia. GOL STUDIOS emerges as an incubator, an accelerator, for the industry. The website offers three main tracks: Make a film, where any director or producer can upload their projects, fill out their wish list (from talent, funding and crew to equipment or services), and instantly connect with an international network of film professionals willing to share their resources; Distribute your film, for filmmakers with completed films looking for distribution on GagaOOLala; and Join our community, encouraging all film professionals to register in the platform to find out new exciting queer projects around them or anywhere else in the world. As a global crowd-sourcing experience, GOL STUDIOS aims to finally take LGBTQ cinema into the mainstream.
Among the first selected projects for the platform stand out Forever 17 by Kit Hung (洪榮杰). The Hong Kongese director returns behind the camera, 10 years after its Teddy Award nominated feature Soundless Wind Chime (2009), with a tetralogy of films inspired in his personal experiences about a love story between two gay men across more than five decades. GOL STUDIOS will also count with Zero Chou's (周美玲) third installment on her 'Six Asian Cities Rainbow Project' (亞洲六城彩虹計劃), a series of films about different LGBTQ issues set in six different cities in Asia. This third film, set in Singapore, follows We Are Gamily (2017), shot in Beijing, and The Substitute (2017), in Chengdu, both available on GagaOOLala. Other projects include Chen Hung-I (陳宏一) sequel of his all-female cast Candy Rain (2008), as well as new queer projects from new directors, such as the German production Boy Meets Boy or the American documentary Made in Boise.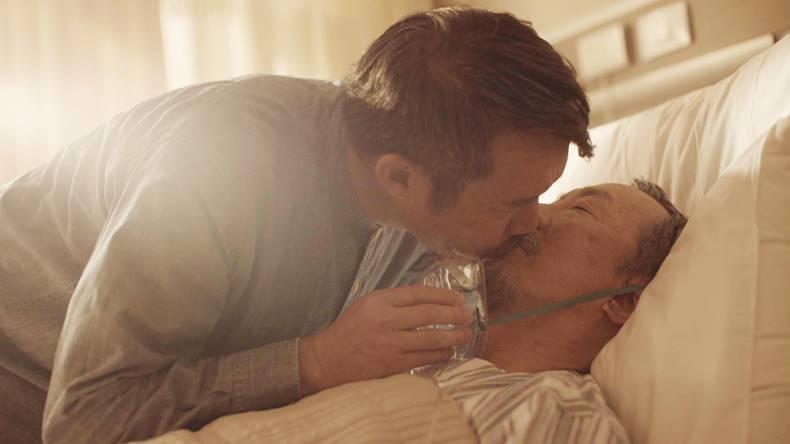 This first slate of projects will also count with the support of a series of industry experts in the role of advisors, among them there are John Badalu producer of the multi-awarded Malila: The Farewell Flower (Anucha Boonyawatana, 2017) and Berlin Film Festival delegate; documentary filmmaker S. Leo Chiang (Mr. Cao Goes to Washington, Out Run); and director, screenwriter and producer Sigrid Andrea Bernardo (Ang huling cha-cha ni Anita, Mr. & Mrs. Cruz). With GagaOOLala and GOL STUDIOS, Portico Media is creating the first ecosystem for queer cinema, whether you are looking for production aid or a new channel of distribution for your film this is your home. An ecosystem built by the community for the community.
GOL STUDIOS is completely free of cost and it is currently accepting projects of all formats and genres, and in all stages of production; and for completed films looking for distribution on GagaOOLala.
Based on the article from Variety.